Posture, sexuality and Star Trek 🏳️‍🌈💁🏻‍♂️🌟🌟🌟🌟🌟
Drawing the links between posture, sexuality, pantangs, Star Trek and mobility. Also a selection of recommended reads!
Hi! I have been heading down some varied reading paths this week. Let's see if I can bring you with me.
I was reading Beth Linker's article on the history of ableism in our ideas of posture. I have mild scoliosis, and wanted to see where I fit.
One sentence jumped out at me, and I want to share it with you:
"Good posture was thought to assure heterosexual marriage and children, as well as a steady job."
Amazing! Doesn't this tie in with many inventive (and unwelcome) ways that women's bodies are policed? I was taught to walk with a book balanced on my head, or to picture an invisible string pulling the top of my head and elongating my spine. Sit straight (legs closed), walk tall (chest out), stomach in (don't take up space), and so on.
Even Malaysia has custom pantangs on sitting etiquette for women. Sitting on the staircase leading up to the house, or at the front door, can prevent marriage to a man (taking notes here).
This made my mind wander to more fun aspects of internet culture.
Even as I type this, my foot is propped up on a second chair. I love the idea that the way I sit, slouch, and stumble doesn't fit historically cishet ideas of being straight, bearing children, and serving capitalists. I hope to find pictures one day of my baby self sitting proud like a little gay uncle.
While the queers generally lay claim, I think bisexuals have truly owned the stereotype that "bi people can't sit right". The most memorable outcome is tangible: the Bi-chair, "designed for people who can't sit straight". It started as a sketch by artist Má Matiazi, and Israel Walker built a modified version.
I like that queer people have come up with many fun ways to claim our identities, look for commonalities, and share inside jokes. I do wonder how "can't sit right" intersects with ableism. I don't have answers, but my search for one brought me to Star Trek.
Star Trek officer Riker has an uncommon method of sitting, now dubbed "the Riker manoeuvre". It happens without drawing any notice within the Star Trek universe👇
It's said this is because i) the actor Jonathan Frakes has a lower back injury, so this is easier for his body to perform, and ii) Star Trek has an inclusive society, so discriminating against a physical disability would be petty and unusual.
This led me to learning that Riker had a brief relationship with Soren, whose oppressive race identified as genderless. She was an asylum seeker; her gender as a woman put her in danger. I didn't enjoy reading about their relationship as it ends in violence, but I appreciate this quote from Frakes:
"Clearly, the character who […] fell in love with Riker or vice versa should have been played by a man, and the people at the studio didn't have the guts to cast a man."
Maybe gender diversity will go just as unnoticed as diverse bodies one day soon. I know I'm likely reaching.
This episode aired in 1992 — I don't know how far Star Trek has come since. I'm a pop culture delinquent with barely any knowledge of what happens in Hollywood. Maybe that provides room for optimism (some might say delusion) on inclusivity, even for notably exclusive spaces like Hollywood.
I am okay with being a sweet summer child about Hollywood, as my attention is more invested in other film and storytelling spaces (we will get there in this newsletter very soon!).
Reads related to Disability:
I highly recommend Skin Stories, where stories of disability, sexuality, and gender intersect. I have returned to this site many times, and I rate it five stars, many times over.
In addition, here are three books I picked up in 2021:
This book by queer artist and activist Leah Lakshmi Piepzna-Samarasinha has an uncomfortable reminder: you're not disabled, yet. This is also reflected in All of Us (which published the article on posture that launched this newsletter) which explains "Nearly everyone — All of Us — experiences impairment or disability at some time in their life."
I've had a close brush with losing my sight. These essays made me consider — what if that happened for real? Or in combination with other disabilities? And my sometimes difficult personality? Her essays on community care seem incredibly out of reach in Malaysia. We have much, much more work to do.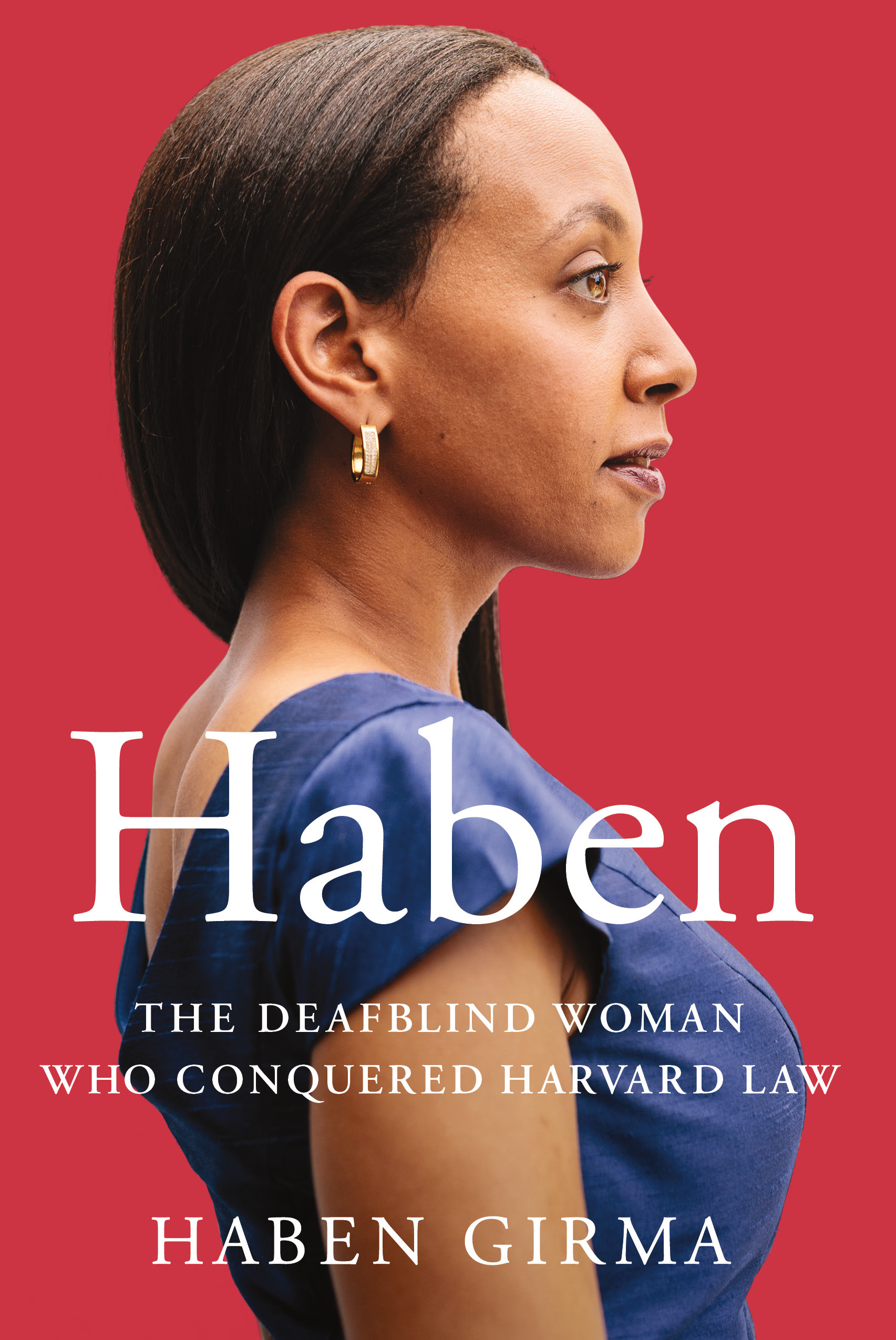 This memoir by Haben Girma, the first deafblind graduate of Harvard Law School, covers her life story from being a child of an Eritrean refugee and Ethiopan father, till now, as a disability justice advocate in the US. Many of her stories illustrate how able-bodied people limit the world for disabled people.
Disability Visibility is a collection of personal essays by many contemporary disabled writers (both Haben Girma and Leah Lakshmi Piepzna-Samarasinha are contributors too).
I first learned of Haben's book through Srinidhi's article Why Haben is a Must Read/Listen. She also wrote about Care Work. We met as participants in Coconet — a digital rights workshop — where she firmly included accessibility as a key topic at every opportunity. This should not be the work of one person, much less in feminist spaces! If you'd like to follow more of her writing, she is @thecatlyf on Twitter and has a collection of articles related to disability issues.
My own body
I'm experimenting with different movements and stretches. My goals are based on how comfortable I want to feel in my own body. I have little knowledge on fitness.
Instead, I can point you to two mobility educators on Instagram: @unapologeticallyamandakoh and @meganchng. I also recommend @hybrid.calisthenics for motivational and shame-free workout routines.
Through their posts, I'm learning how fitness industry professionals can communicate in empowering ways, and rethink their biases. I've also been rethinking some biases I hold for myself.
I have no answers in this week's newsletter. Only places I have been, and places I hope to go. I hope some of the links I shared help you too.
cheers,
Lainie
PS: This newsletter is free, but you can help it grow by being a paid subscriber, or buying me a cup of coffee. Thank you for reading! 🏳️‍🌈💁🏻‍♂️🌟🌟🌟🌟🌟
PPS: As mentioned in the previous newsletter, Coursera's Pride Month promo lasts until 30 June. Enrolling during the promo ensures the courses and certs remain within reach for 180 days.
---
Cover Image: Until I build a library of royalty-free stock images, it takes nearly the same amount of time (and less effort) to throw up an edited selfie as it does to sort and check images on the internet.
Image description: A selfie of me, tinted entirely in purple,  in front of a cropped background of the pride rainbow colours at an angle. I am a light-skinned late-30s woman who looks Chinese, and I'm wearing a black T-shirt and glasses. I have short black hair, flower tattoos on my arms, and a septum piercing. I have a bored glance to the side, and a fist on my cheek. My other arm is propped up on my raised knee.